EPDM Rubber Roofing in Leeds, Bradford & The Yorkshire Area
We are experts in providing durable, weather-resistant and environmentally friendly EPDM Rubber Roofing solutions, suitable for roofs of all varieties. Whether you're looking for an alternative to asphalt, shingle or slate, require additional protection for your green roof or desire the many advantages gained from installing an EPDM Rubber Roof, then we'll ensure we find your perfect roofing solution. Flat Roof Experts are known throughout Leeds, Bradford and the Yorkshire area as a trusted high-quality flat roofing solutions company.
What are EPDM Rubber Roofs?
EPDM stands for Ethylene Propylene Diene Monomer, and is a synthetic rubber created from oil, the natural gas ethylene propylene and diene - a hydrocarbon that contains two double carbon bonds. To make it usable for roofing, the EPDM Rubber is vulcanised, or dried out, and turned into sheets of roofing membrane. Vulcanisation improves the strength of the rubber, as well as its resistance to heat, water and abrasion.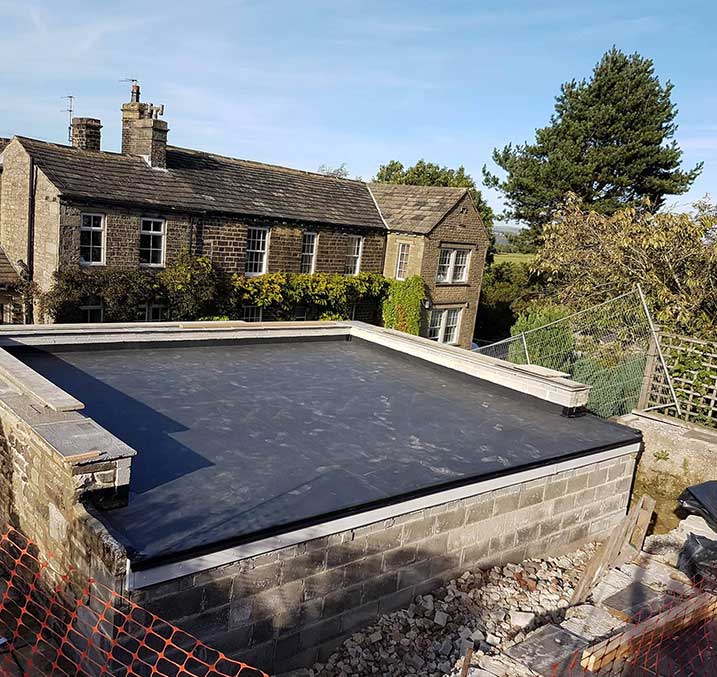 Where can EPDM Rubber Roofing be used?
Due to its advantages, EPDM Rubber Roofing can be used on a range of buildings spanning the domestic, commercial, agricultural and industrial sectors. These include:

• Flat Roofs.
• Garage Roofs.
• Car Ports.
• Shed Roofs.
• Treehouses.
• Green Roofs.
• Garden Studio Office Roofs.
• Bay Window Roofs.
• Low-slope Roofs.
• Extensions.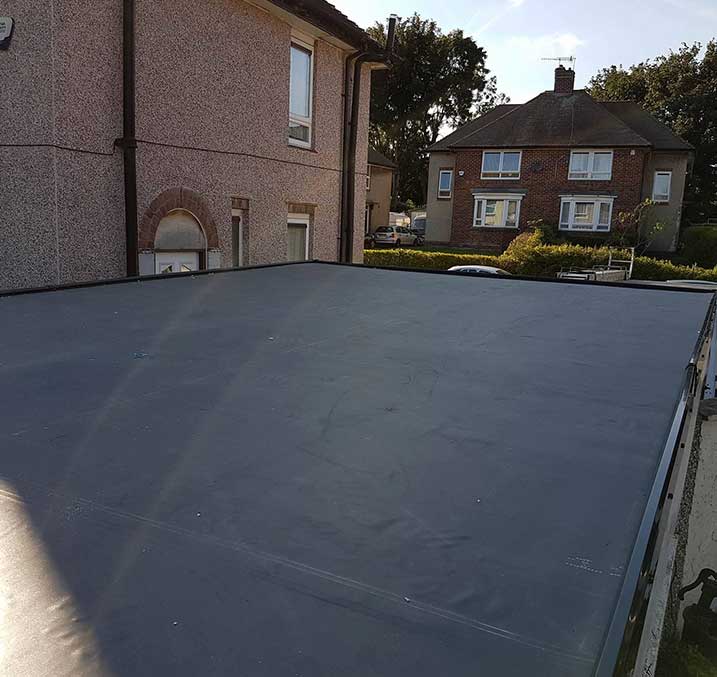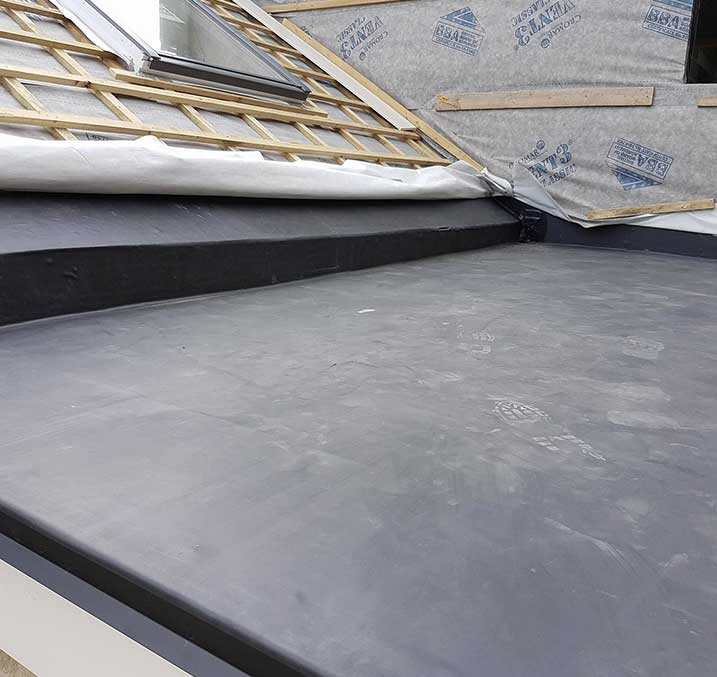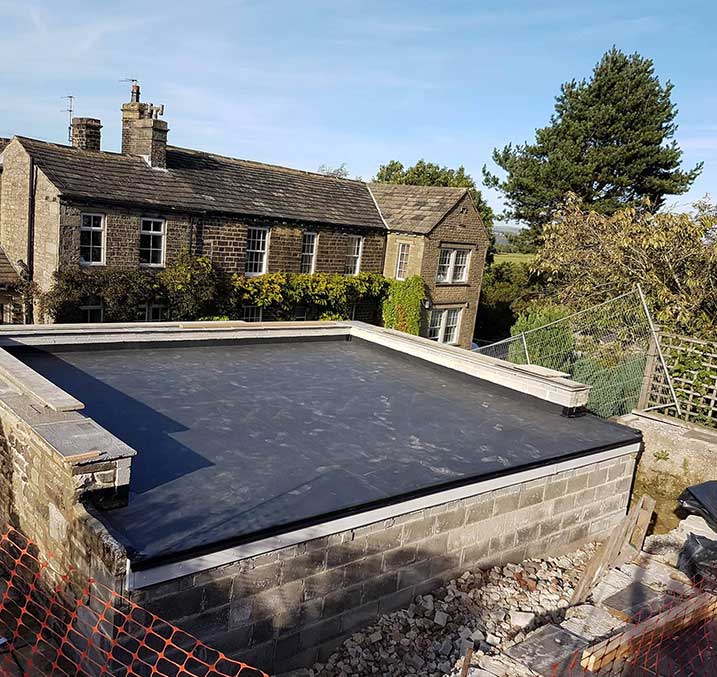 What are the advantages to EPDM Rubber Roofing?
Our EPDM Rubber Roofs boast many benefits that we are extremely proud of.

First and foremost, we install the EPDM Rubber as a whole sheet wherever possible, ensuring the entire roof is covered. This reduces the need for seams, therefore boosting the roof's waterproofing capabilities. EPDM Rubber is itself waterproof ensuring the contents beneath are kept safely dry.

EPDM Rubber Roofs are also fire-resistant, so should a fire ever spread to your roof, it can self-hinder the potentially damaging effects and ensure the roof itself doesn't perish. They are also difficult to purposely ignite.

If maintained properly, the average life expectancy of an EPDM Rubber Roof is around 30 years. This is aided by the roof's excellent flexibility, being able to stretch up to 300% before cracking, splitting or breaking. This is useful in times of freezing winters and hot summers. Protection from UV Rays, wind, snow and hail are also virtually guaranteed.

Further, in both production and utilisation, the roofs are environmentally friendly. Combined extraction, manufacture and installation require little energy, and primers and adhesives are usually added to the membrane to reduce any Volatile Organic Compounds (VOC) released during installation. When it comes time to replace the roof, it can be easily recycled.

EPDM Rubber Roofs can also form the under layer of a Green Roof, providing added protection from adverse weather conditions.

Lastly, the roofs are extremely cost-efficient. Not only are they generally cheaper than other roofing materials, but their thickness keeps heat in during cold months, and the sun's heat out during warmer ones, reducing the need for internal heating, air conditioning or fans.
Why You Should Choose Flat Roof Experts for your EPDM Rubber Roof Installation?
Our family-run business has been installing quality roofing solutions that encompass our expertise, pride, dedication and commitment to customer satisfaction to both domestic and commercial clients in Leeds, Bradford and the surrounding areas for over 20 years! Our Checkatrade score of 9.9 highlights this, with testimonials stating our professionalism, courtesy and approval with the work we have done for them.

To find out more about our EPDM Rubber Roofing, or any of our other roofing services, contact us through our contact page or via 01274 737 828 and one of our friendly and knowledgeable team members will be happy to answer any of your queries or questions.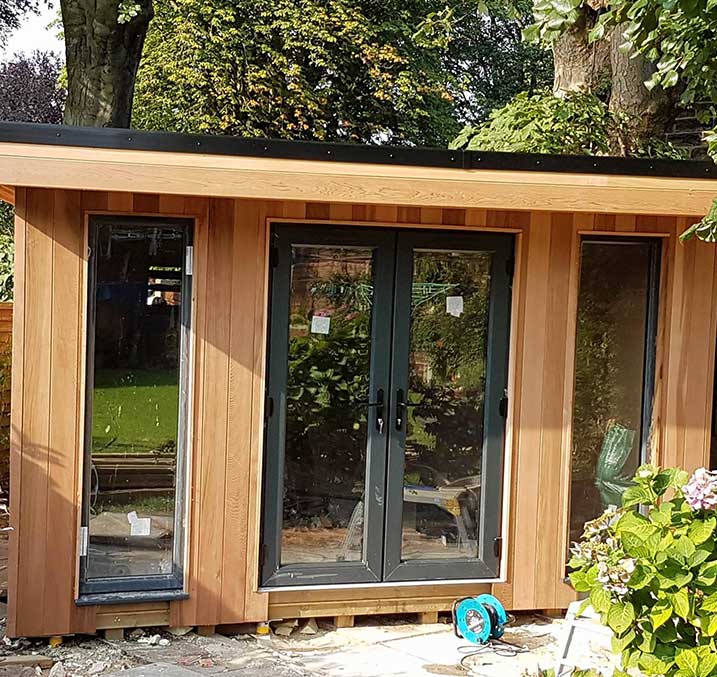 For any information regarding our roofing services
at Flat Roof Experts please contact us using the details below and one of our experienced staff will be happy to help.
contact us
get a quote