Commercial Flat Roofing in Leeds, Bradford and The Yorkshire Area
If you're a business looking to invest in a new commercial flat roofing system you need to know that the finished project will represent a durable, low maintenance solution.
Trusted Commercial Flat Roofing Specialists
Here at Flat Roof Experts, we have been working with businesses throughout Leeds, Bradford and the Yorkshire area for many years, and in that time we have established ourselves as one of the county's most trusted corporate flat roofing providers.

Whether we're carrying out a full installation project or simply supplying materials to the trade, all of our commercial flat roofing systems offer long lifespans and low maintenance.

We are subcontractors to the building and roofing industry and have worked on flats, schools, new build properties and have regular contracts with home improvement companies. We pride ourselves in the fact that we are the people that lots of other companies come to when they have a difficult or complicated flat roofing project to draw on our extensive knowledge and experience.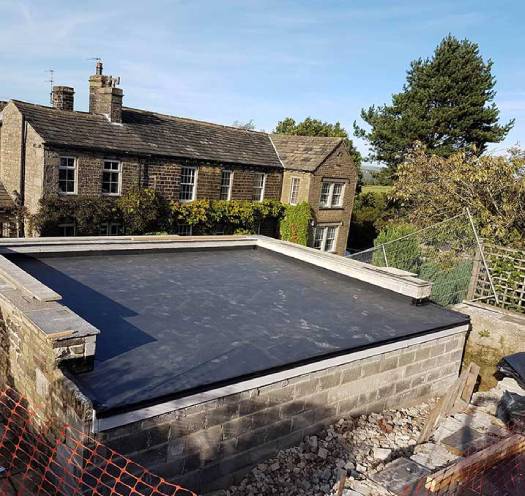 Why choose Flat Roof Experts for your commercial roofing project?
We've been providing organisations throughout Leeds, Bradford and the surrounding areas with high-quality commercial flat roofing for many years. We have the experience and expertise to be able to identify the ideal corporate rubber flat roofing system to suit your needs and the expertise to install it effectively, while our customer service and support is second-to-none.

We have been rated at 9.9 by our customers on Checkatrade thanks to our dedication to delivering a first-class experience every time. Here at Flat Roof Experts, we're a family business, and our values are a key part of everything we do.

If you'd like more information about our commercial flat roofing systems, please give one of our specialists a call on 01274 737 828 or contact us here and one of our experienced team members will be able to help you understand what you need.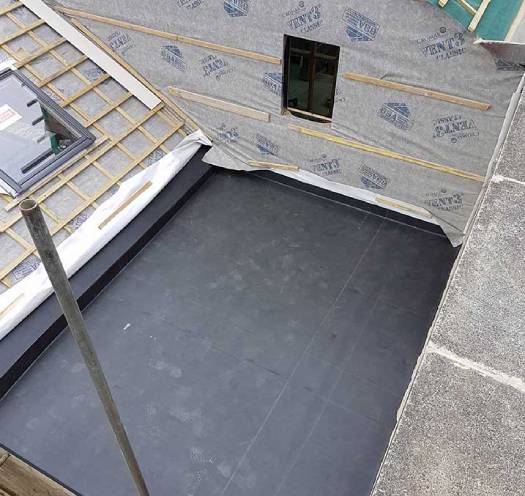 For any information regarding our roofing services
at Flat Roof Experts please contact us using the details below and one of our experienced staff will be happy to help.
contact us
get a quote