The importance of the fascia and soffit for the integrity of your roofing cannot be understated. If a roofline does not provide adequate ventilation this can cause condensation to build up within the roof cavity which ultimately leads to timber decay.

Here at Flat Roof Experts we have been installing high-quality roofline products since 1998, and in that time we have established ourselves as one of Yorkshire's premier installers of fascias and soffits.
UPVC fascias and soffits
Your roofline has to withstand everything the unpredictable British climate can throw at it, and as such it needs to be made from a material that is durable enough to protect your home.

UPVC is an incredibly strong material that is resistant to even the most extreme of weather conditions, and it is for this reason that we use it for our fascias and soffits. There are a huge number of benefits from switching to a UPVC roofline from timber, including:

■ Because of its durability, UPVC fascias and soffits don't require any maintenance.
■ As it is not affected by the weather, a UPVC roofline adds much more to the visual appeal of a property.
■ UPVC fascias and soffits are more effective at protecting the integrity of the roofline and roof cavity.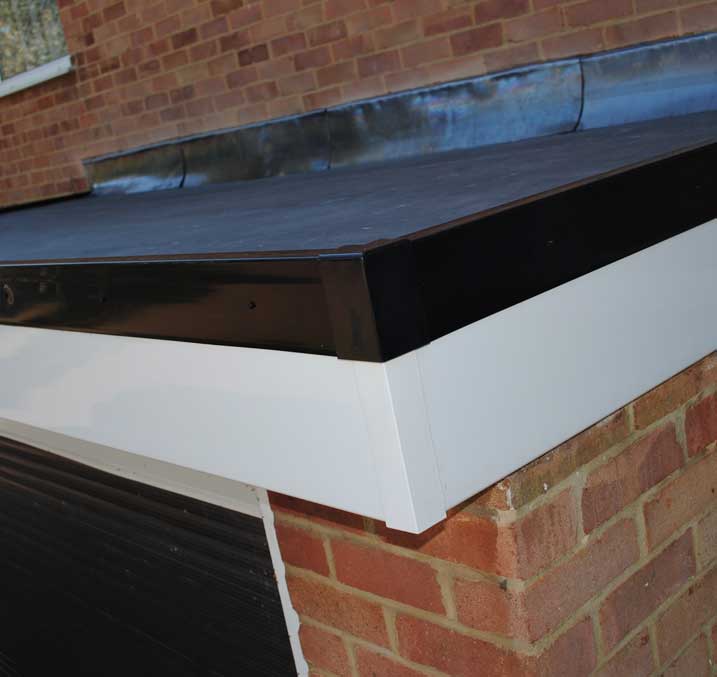 Why choose Flat Roof Experts for your fascia and soffit?
With nearly 20 years of experience in installing and supplying the very best roofing solutions to domestic and commercial properties, here at Flat Roof Experts we are best placed to deliver the very highest quality fascias and soffits to suit your needs.

As a family-run business we put a huge importance on making sure our customers are 100% satisfied with our work, reflected by our excellent 9.7 customer rating on Checkatrade. We're renowned throughout Yorkshire for our first-class customer service and support, and this has helped us to develop fantastic working relationships with our customers, as well as our network of surveyors and installers.

If you'd like to find out more about our UPVC fascias and soffits, or any of the other roofing services we provide here at Flat Roof Experts, get in touch with our experienced team on 01274 737 828.
For any information regarding the EPDM flat roofing
process at Flat Roof Experts please contact us using the details below and one of our experienced staff will be happy to help.
contact us
get a quote