We are experts in providing Flat Roof Leak solutions, from Garage roofs leaks to dormer and extension roofs leaks and much more. Rubber roofing has become a popular modern alternative to outdated traditional green mineral felt roofing/asphalt roofing in recent years. Here at Flat Roof Experts, we are one of Yorkshires most experienced installers and suppliers of rubber flat roofing to domestic and commercial properties.
Advantages of EPDM Rubber Roofing
Rubber flat roofs are made from Ethelene Propylene Diene Monomer (EPDM), a durable rubber membrane that boasts a number of advantages over traditional flat roofing.

First and foremost, EPDM roofing is far more cost effective than older solutions thanks to its longevity.

Rubber roofing is much more weather-resistant, expanding and contracting with changes in temperature that may otherwise crack felt roofs. What's more, EPDM membranes are un damaged by wind, UV rays and any standing water. This ensures a rubber roof will last for decades following its installation.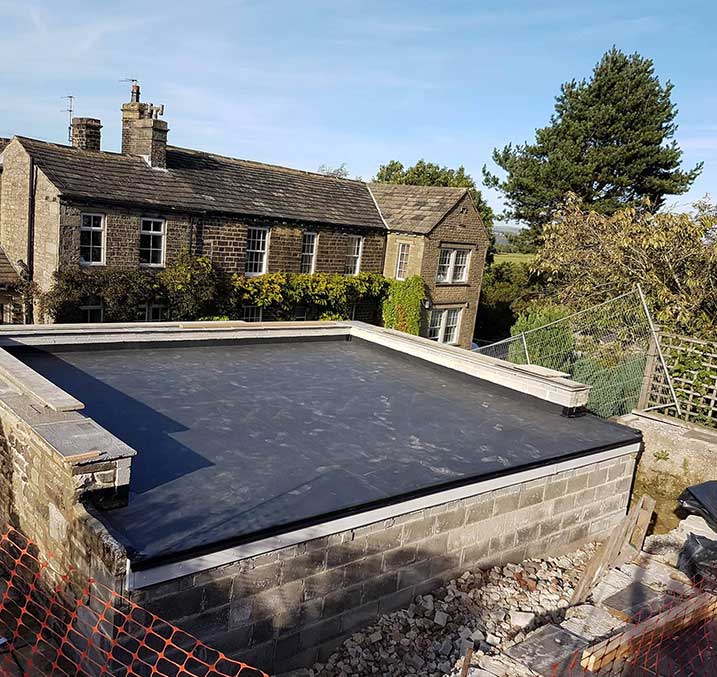 EPDM Rubber Flat Roof


Why choose Flat Roof Experts for your EPDM rubber roofing installation?
We've been installing quality roofing solutions to a wide range of domestic and commercial clients throughout Yorkshire for over 20 years.

As a family-run business our aim is to give our customers exactly what they need every time, whether that is installing a rubber flat roof to the highest standard, installing new fascias or gutters or helping other contractors on difficult projects using our extensive knowledge gained over many years of experience.

This determination to be the best at what we do runs through every part of the our service, and we pride ourselves on both our customer service and support. This is supported by the fact we have been rated 9.7 by our customers on Checkatrade.

To find out more about our rubber flat roofing materials or installation service give us a call on 01274 737 828 and one of our friendly team will be on hand to answer any of your questions.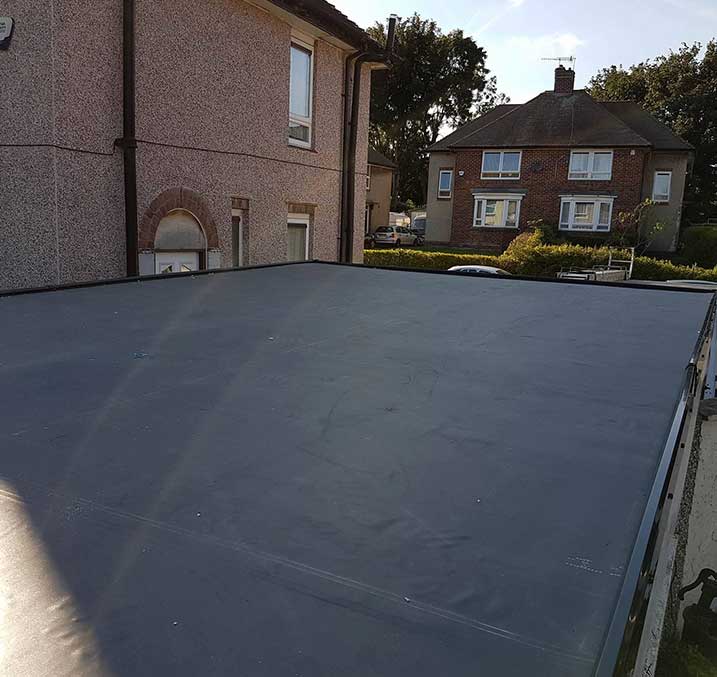 For any information regarding the EPDM flat roofing
process at Flat Roof Experts please contact us using the details below and one of our experienced staff will be happy to help.
contact us
get a quote